So after chasing vacuum leaks and a rebuilt carb I decided to push forward operation ditch the 2bbl and go with a 4bbl on my 78 magnum. I just could see throwing good away on parts I planned on replacing anyway.
A couple of you wanted to be kept posted on how the swap went, well here is day one, took the plugged up 2bbl off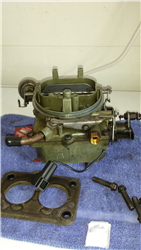 , and removed the cast iron 2bbl intake that must weight 50 lbs;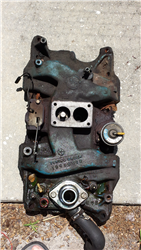 in the close up pic you can see that the 2bbl was rebuilt at some point in the great white north
. Next, some of you were wondering about the overall height difference of going from a low rise 2bbl to an air gap with a street demon on top, I took a couple of measurements and think I should be just fine.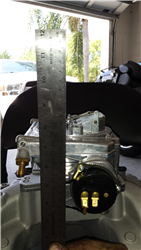 Only had a couple hours to work on the car today so this is how I had to leave her.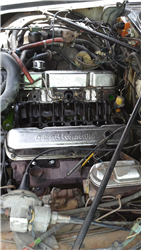 I will keep you posted on phase two of putting her all back together, thanks for taking the time to follow along.