So, thought I'd start a thread on the rescue of the Cordoba even though updates might not be as often as I'd like. Got out to the car tonight where she sits 5 miles south of town in hopes of getting it running smoothly enough to attempt to get it rolling. A full pop bottle of gas later along with 20 bucks worth of 94 octane (I was assured that the tank was bone dry when it was parked) and I just could not get the old girl to stay running. I'm thinking either a MASSIVE amount of air in the line after sitting for 16 years, or the pump is shot. Unfortunately I was dumb and didn't bring any tools to take the fuel line off of the carb to see if it's getting any. Going to try and get back out tomorrow a little more equipped than I was tonight.
Here's a couple of pics for now.
[IMG]
[/IMG]
[IMG]
[/IMG]
[IMG]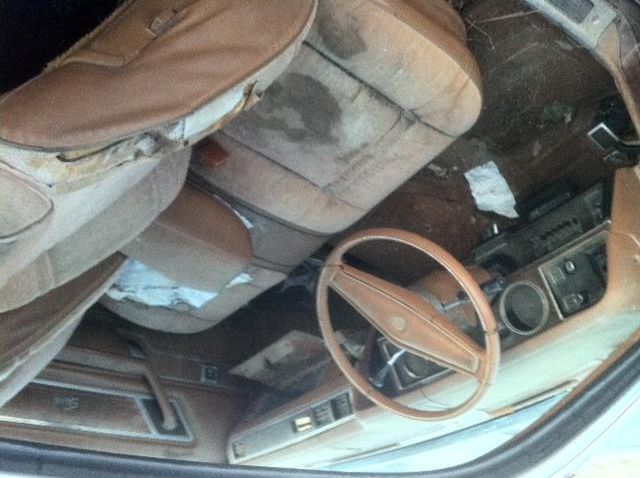 [/IMG]
So as everyone can see, she's far from perfect. The interior alone makes me want to go get whatever shot you get to protect you from bubonic plague, a little rust around the rear wheel arches, the trunk lid and the rear bumper. Luckily there's a wreckers about an hours drive from here that specializes in Chrysler corp cars and I'm sure he'll be able to help out.
A weekend with some heavy duty cleaners, a tune up and some tires and she'll be on the road!