Here is what I'm starting with:
A 1961 Plymouth 4 door. Great CA car that has a good paint job. Body is very solid. I wanted to do something really different. Originally I was going to just pull the suspension and rebuild it. Well, things kept coming off....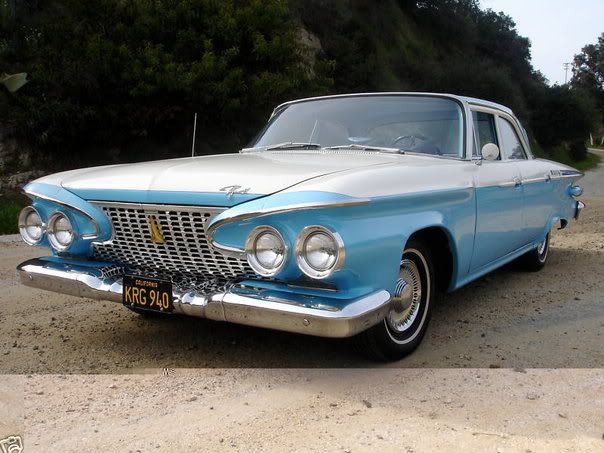 We decided to go ahead and rip everything out, so it looks like this now:
The entire front suspension has been glass beaded and repainted. Disc brakes are being put up front. When trying to decide what to do for power, we decided a 1961 needed a 6.1 SRT8 motor:
This actually has 6.1 internals, with ported 5.7 heads. Made over 420hp on the dyno, more than enough for my cruising needs.
With the power up front, what where we going to do inside:
Rip everything out and rewire it. Putting all of the factory gauges back in the car and adding some new ones. I'll have pictures of those this week. Installing a lot of power options. I wanted to put AC on it, so under the dash goes the vintage air unit, who needs a glove box: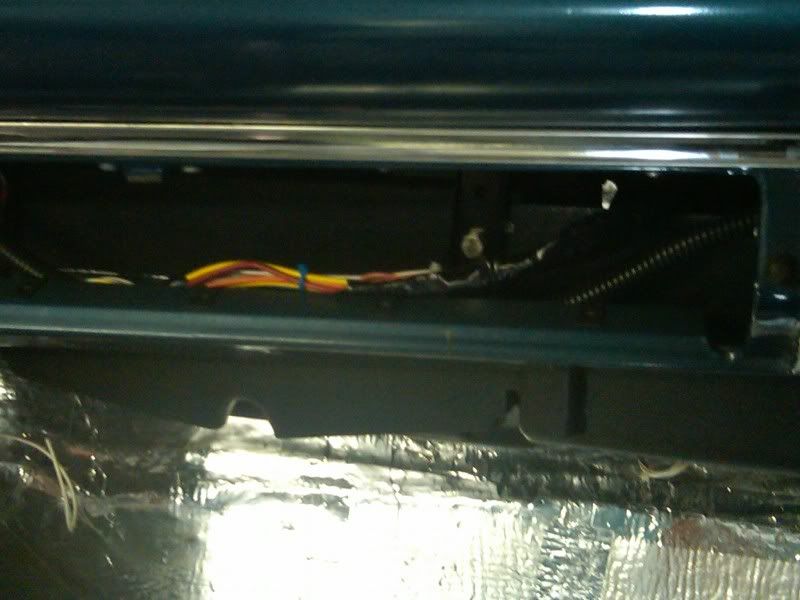 In an attempt to keep the car quiet, we put sound deadening material all over the floorboard. There was no floorboard repair needed, which was a huge relief: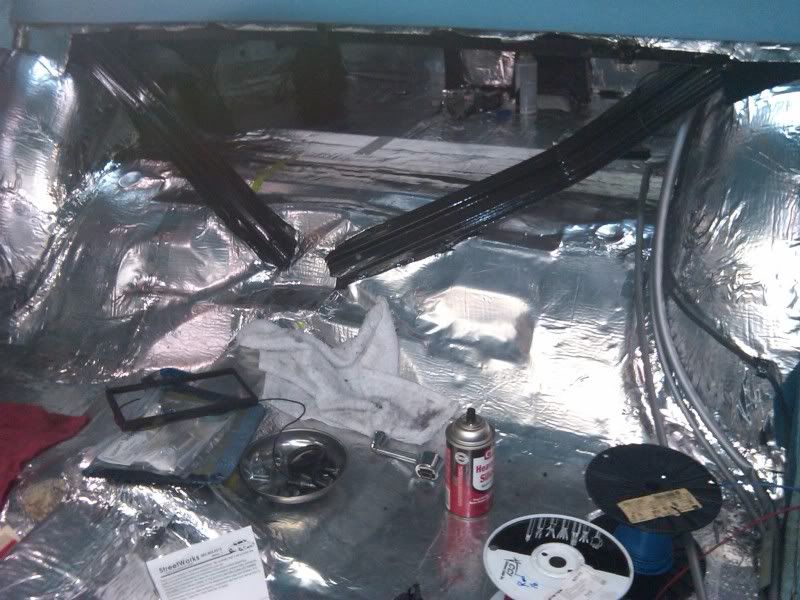 It turns out an E-body (cuda challenger) 8.75" rearend will bolt RIGHT into the back of the car.
The above pictures were done about 6-8 weeks ago. Below is an update of what has happened since.
A few from the front now with the frame under it and motor mounted: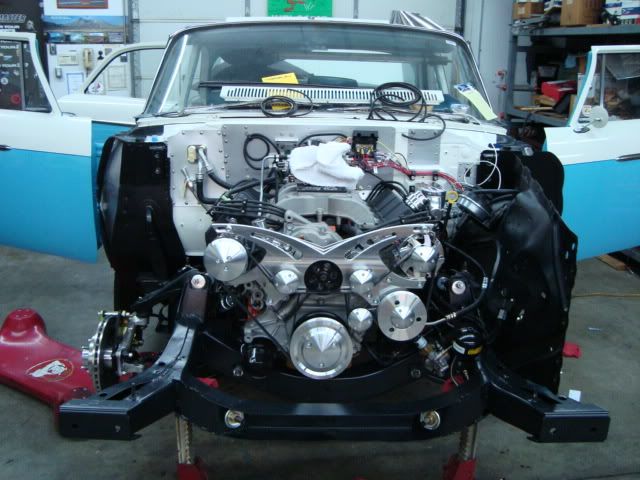 Disc brake conversion. These disc brakes are from Engineered Components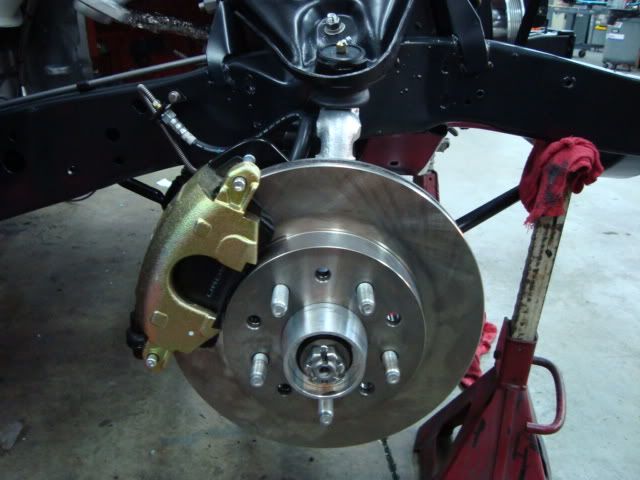 Here is the march pully system on the front. We're not using their water pump pulley. Puts too much leverage on the front of it and will pull it out. Very clean setup, love how this looks. We have the same setup on my fathers 61 300-G.
Exhaust manifolds are off a Jeep Cherokee. Their coated in POR to help protect long term.